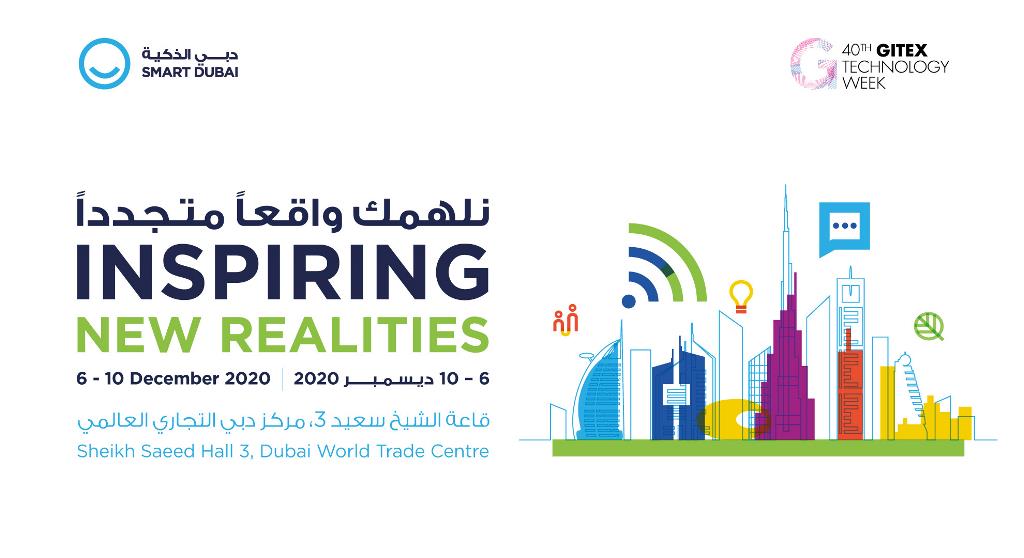 Details
Where
Sheikh Saeed Hall 3

,

Stand: S3-A21, S3-B21
Dubai World Trade Centre
Get Tickets
6-10 December 2020
GITEX Technology Week 2020
Sheikh Saeed Hall 3

,

Stand: S3-A21, S3-B21
Dubai World Trade Centre
Smart Dubai invites you to the 40th GITEX Technology Week as it showcases the city's latest digital services at the event's largest pavilion located in Sheikh Saeed Hall 3.

Smart Dubai has announced its plans to participate in the 40th GITEX Technology Week, taking place from December 6-10, 2020, at the Dubai World Trade Centre, where it intends to showcase the latest developments in the city's smart transformation and the positive impact digitization is making on people's lives.
Smart Dubai will be highlighting collaborative efforts undertaken in partnership with government entities when faced with the current global crisis, as well as the solutions developed to overcome them and move forward with digital development plans.
Held under the theme of 'Inspiring New Realities', this year's event coincides with Smart Dubai's fifth anniversary, and the entity's participation is set to shed light on the progress it has made in its mission to transform Dubai into the world's smartest and happiest city, as well as the advancements recorded across various strategic digital transformation plans and projects.
We look forward to welcoming you!
#GITEX2020