DubaiPay
A shared payment service that enables government entities and service providers to offer 24/7 payment facility to their customers. It allows UAE citizens, residents, and visitors to pay using various payment options in an easy, convenient and secure manner.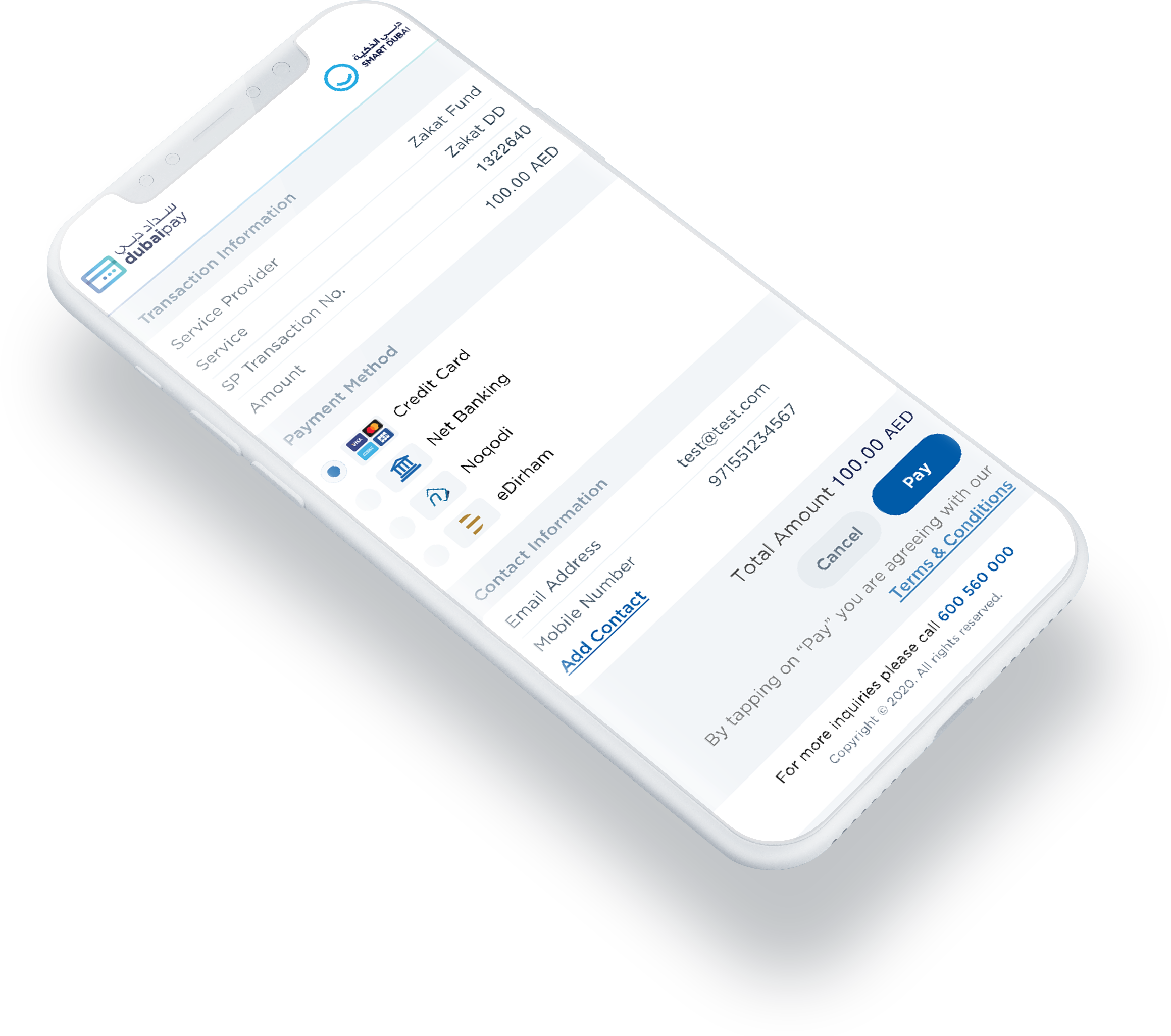 A Dubai Government-owned and operated payment gateway offered as a shared service to government entities and service providers. This is to enable digital payments through different channels such as websites, kiosks, smart phones and smart devices. It provides various payment options such as credit/debit cards, wallets, Net Banking and Apple Pay. It is a PCI DSS and ISO 27001 compliant payment solution that uses a secure payment interface.
As of now I believe DubaiPay is quite a convenient method. Very safe, user friendly & quick.
I am very happy with DubaiPay service. its is very good, easy to use and very fast also to do the payments.
I'm using DubaiPay from long time. It's easy for our all online payment needs. Happy with it.