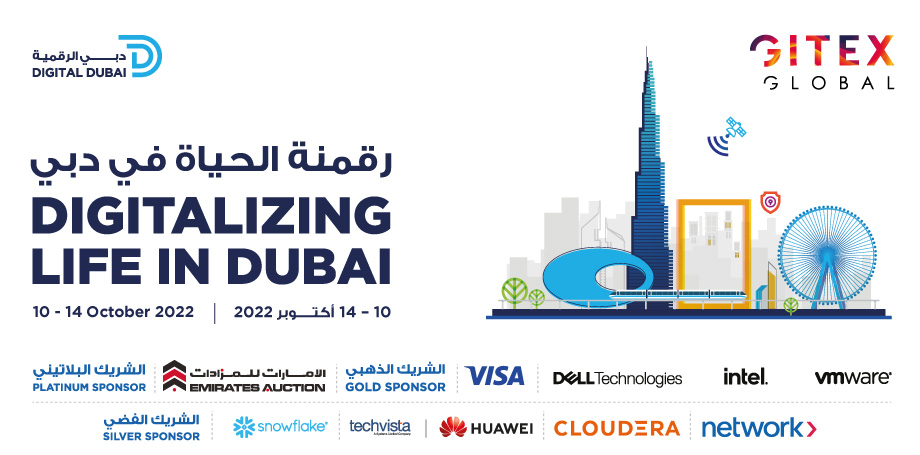 Details
Where
Sheikh Saeed Hall 3
Dubai World Trade Centre
10-14 October 2022
GITEX Global 2022
Sheikh Saeed Hall 3
Dubai World Trade Centre
Dubai will be hosting the 42nd edition of GITEX Global 2022, the most widely recognized technology event in MENASA region, from 10 to 14 October 2022.
Our participation this year will to showcase our latest developments and existing initiatives to drive the emirate's integrated digital transformation through its four constituent entities (Dubai Electronic Security Center, Dubai Statistics Center, Dubai Data Establishment, and Smart Dubai Government Establishment).
We will be hosting 40 government and private entities that will showcase their latest innovative solutions and services as well as initiatives, and plans for Dubai's future digital development.
We take this opportunity to invite you to this global forum for a chance to experience the latest digital products and services from the public and private sector in Dubai.
We look forward to welcoming you!
#GITEX2022